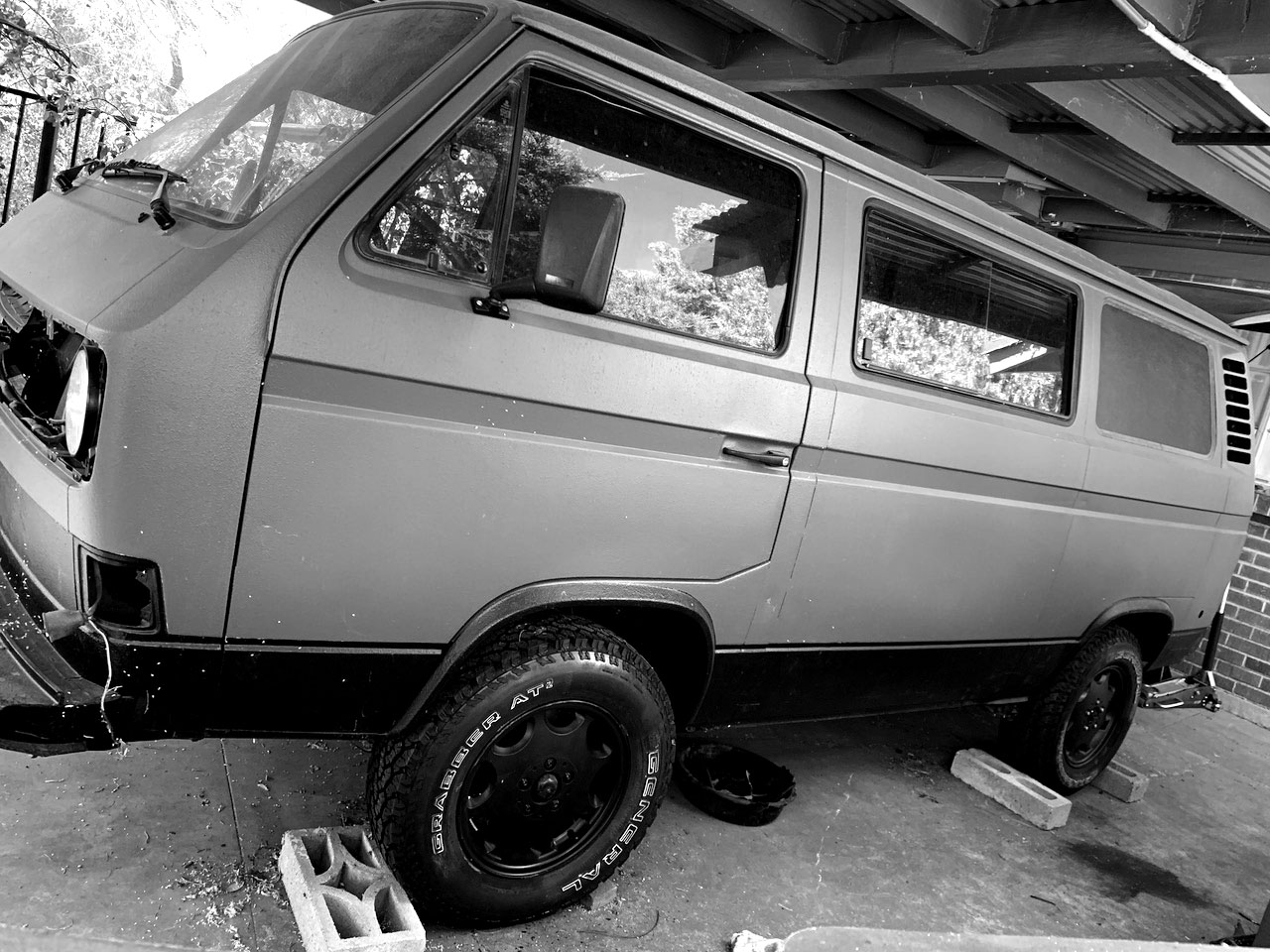 EJ22 Subaru Vanagon Restoration Build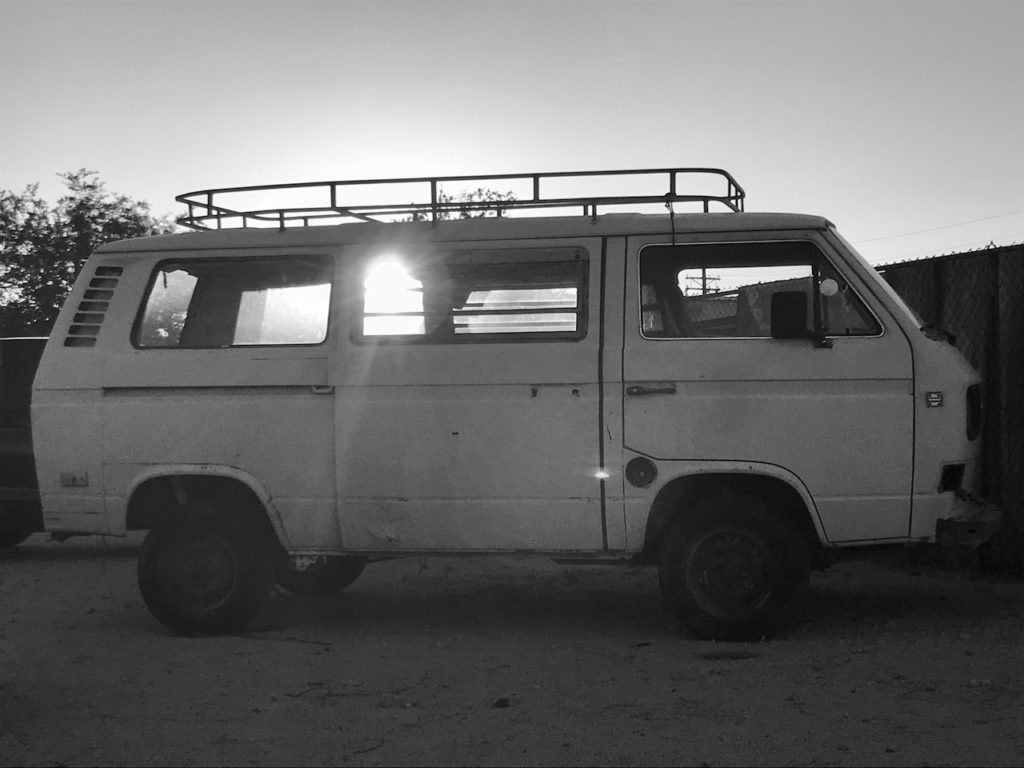 This poor 1981 tin top air-ccooled Vanagon was truly left for dead… a sight that made you cringe and turn the other way. Stripped down, gutted, and pack-rat infested she was never meant to see pavement again. This photo was taken the day I was bold enough to decide to take on this project of a full complete modernized rebuild from the ground up.
The plan? Strip everything down to the frame and piece by piece bring her back to life. Powered by the infamous Subaru swap an ej22 (out of a 92 legacy with 124k miles) would double the power the old air-cooled 1.8l could muster.
Lets get to work…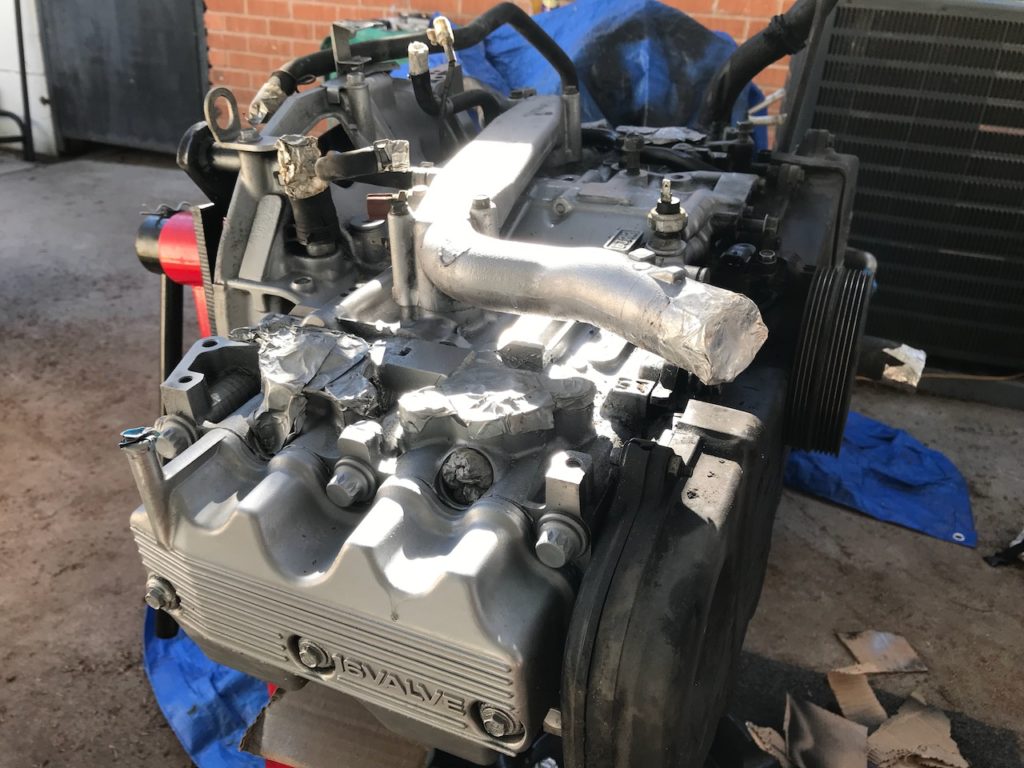 Just how bad a shape was she and how crazy were we for embarking on this madness? Well… these two photos were after a decontamination and deep clean.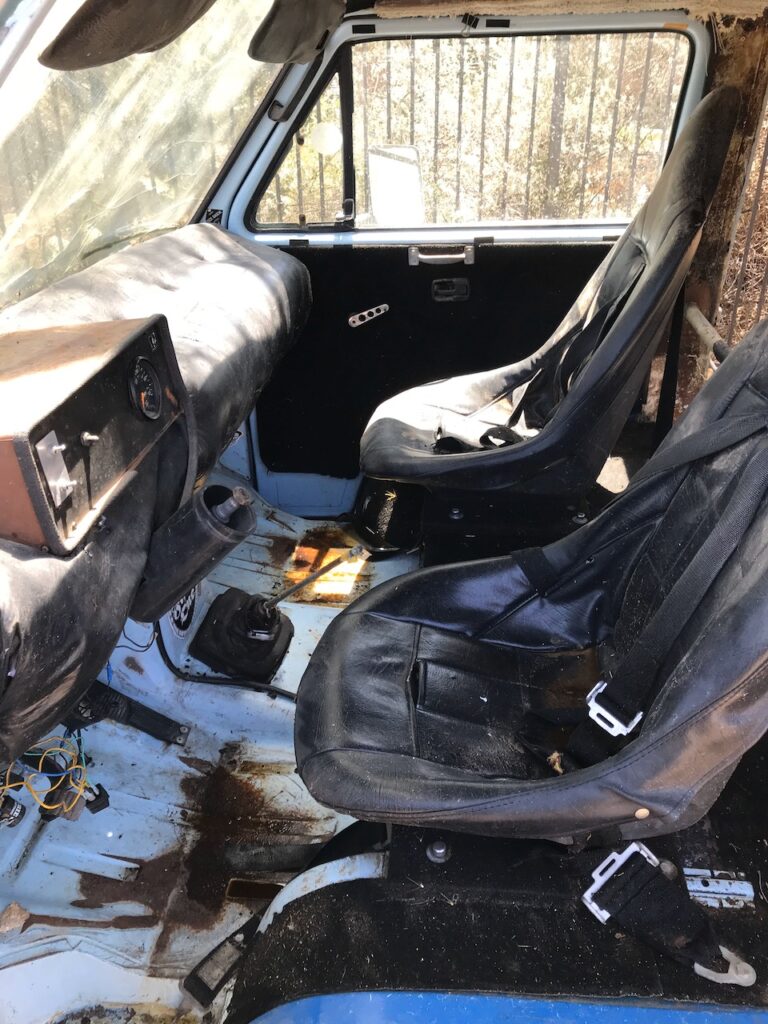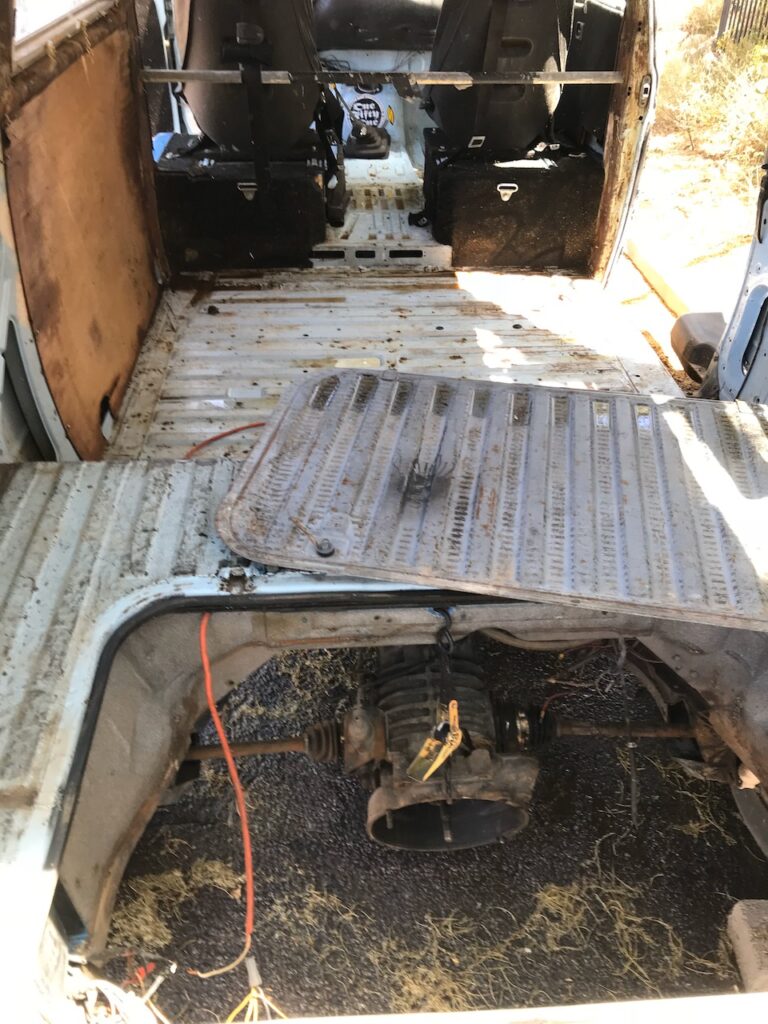 Yuck…
The body was fairly straight and unlike many old Vanagons out there she showed minimal signs of surface rust. Never-the-less we tackled prone areas with Chassis Saver and careful attention and finally decided to completely coat her in Monstiliner. I'm not to sure how many bed liner covered Vanagons are out there, but as a back road romping adventure-mobile, the heavy duty coating felt like a unique and appropriate fit.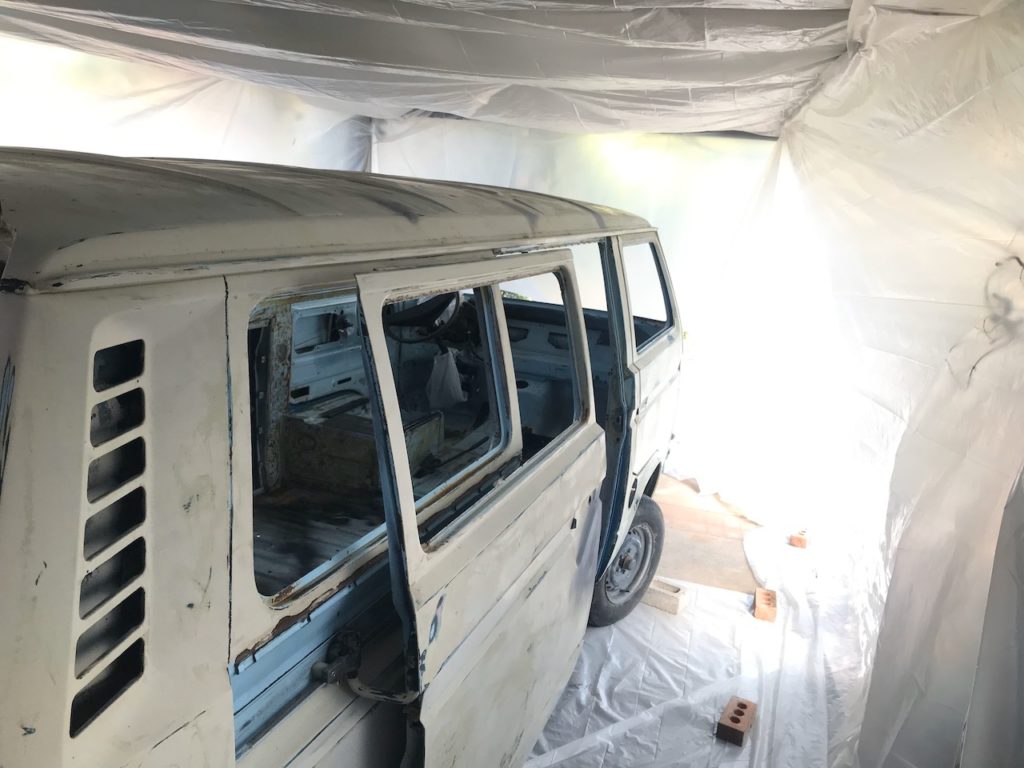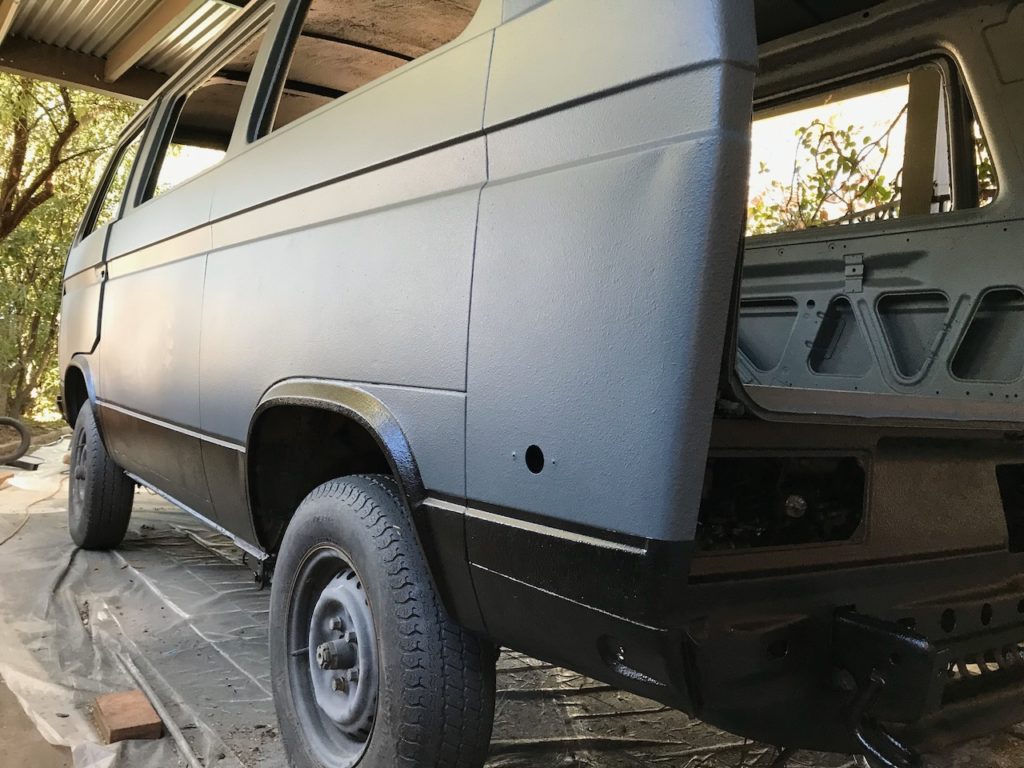 Stripped down, windows pulled, and 4 gallons of "Get Hammered" (plus another gallon of black for the accents) later and it was a completely different vehicle.
Paint was very DIY, but we were thorough– pulled all the glass, days of prep, etc. I'm not sure if the bed liner was just very forgiving or not, but I was very pleased for the end results.
Wiring is/was by far the most horrendous piece of the equation and it is no joke. We've frankensteined a hand full of motors into cars that they were never intended for, but this was by far the worst to sort.
Because we essentially took her down to a rolling shell, mostly everything going back into the van will be replaced with new components: all new door and window seals, windows applied with 20% ceramic window tint, aluminum block-out plate for driver's side rear window, new brake master cylinder, clutch master and slave, BMW e30 brake booster (an upgrade for some more stopping power), all new door handles/latches/ignition all keyed to match, complete ABS interior panels, GoWesty stainless coolant pipes, radiator, 16″ SPAL fan, new fuel tank plus seals, pump and fuel line… the list is endless and the binder full of receipts keeps growing (ouch).
I found a great set of 15″ x 6.5″ ET37 Deneb alloy Mercedes wheels. Holes had to be drilled out (from 12mm to 14mm) on the wheels and of course longer studs added (on both front and rear) for fitment, but after some 215/75/15 General Grabber A2s her kicks are looking slick.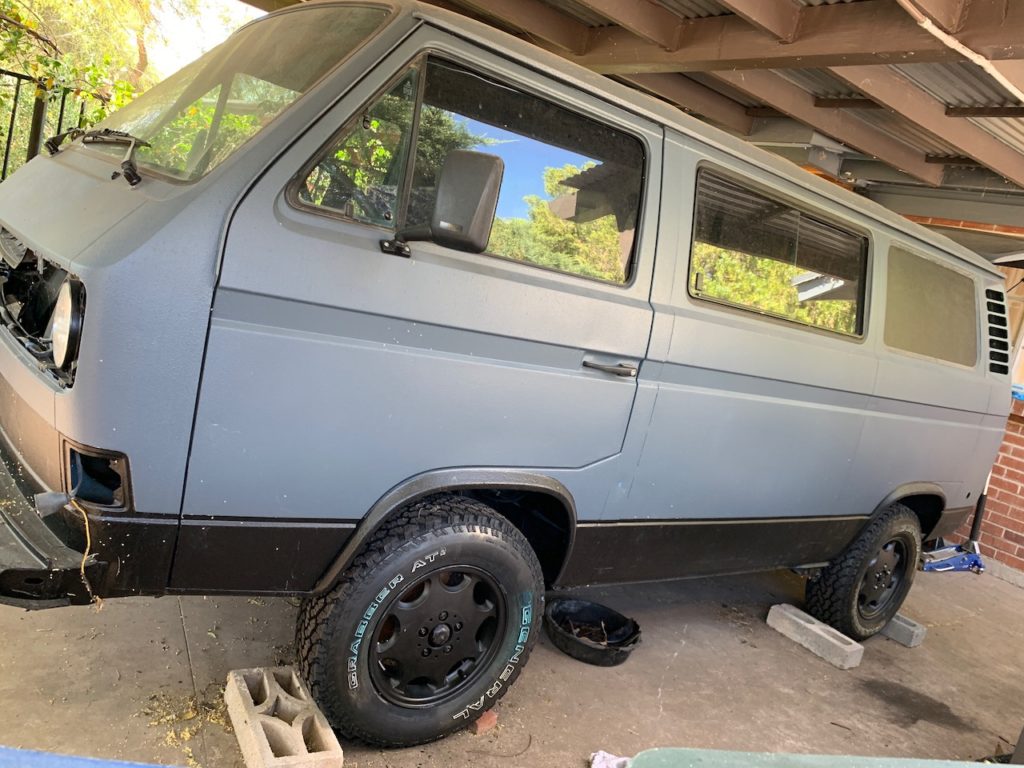 She has come a long way… and has a ways to go… but stay tuned… she's not THAT far off from her first adventure in probably a decade.
~ Endless thanks to my buddy Jericho for all his help with this massive project… I likely would have abandoned ship long ago if it weren't for him.